Test moto/golf homepage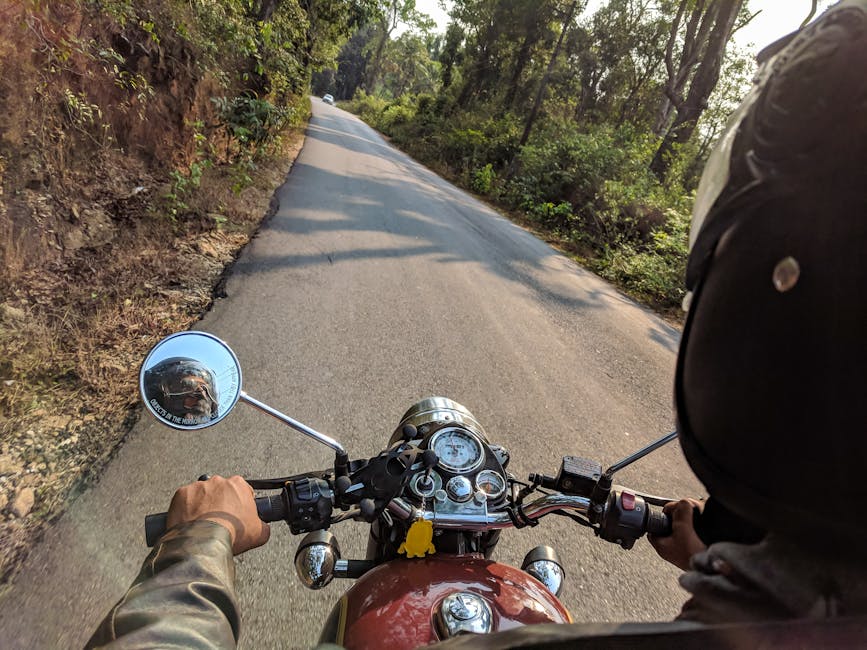 Secure. Simple. Always at your fingertips.
In 1989, the inventor of the original Flash2PassTM system, Chris de Janasz, needed a garage door remote that fulfilled those three qualities. He was disappointed by traditional button remotes, finding them often in need of replacement and an unwieldy addition to his motorcycle. Chris began developing his own remote and, in 1990, he successfully filed a patent for his invention; while the size of a football, his design was still superior to the traditional remote. Over the years, he has streamlined the design and technology to create the quality product available today: Flash to OpenTM.
Today, Flash to OpenTM is fully optimized for unsurpassed performance. The product is sold by Flash to Open LLC, a team of engineers, financial whizzes, bikers, tinkerers, marketing gurus, and business students. Based in Charlottesville, Virginia, our team works tirelessly to ensure Flash to OpenTM is the top choice for American motorcyclists due to its convenience, ease of installation, unrivaled security, and lasting quality.
Driven by the values of building long-term relationships and creating win-win situations, our team strives to give you first-rate service and exceptional products - and to have fun doing it! All customers are welcome – as Flash to Open LLC's products have evolved, their applications have expanded beyond motorcycles to include cars, golf carts, gates, and more!
The entire Flash to Open LLC, team appreciates your feedback. For any product suggestions, questions, or concerns, please email us at info@flashtoopen.com.
The Team
The Inventor
Chris
In one month, my sister spent $100 on two garage door remotes – one found itself in a 2-year-old's glass of juice, and the other found a second life as a dog's chew toy. This launched my years-long project to develop a remote that can't be lost, stolen, or chewed on. As the product development progressed, I realized that I love interacting with motorcycle users – especially current and future Flash to OpenTM users! When I'm not handling sales or complex technical support, I enjoy spending time doing anything that gets me out on the water.
The Strategist
Rick 
My path to Flash to Open began when I chose to start my own business after graduating from college. This led to years of entrepreneurship that included my founding a company, retiring from that company, and becoming a Senior Entrepreneur in Residence at the University of Virginia's Innovation Laboratory. Flash to OpenTM excites me because I like motorcycles and people who ride them, and I view Flash to Open as a chance to enhance their experience while having fun. When I'm not mentoring young entrepreneurs or installing Flash to OpenTM on my own vehicles, I spend as much time as I can with my wife, three children, and my lawn.
The Enforcer
Nathan
Working with Flash to Open gives me the chance to help innovators and motorcycle riders. As an attorney, I focus on protecting our company's inventions to ensure that we are the premier option on the market. As a gadgets enthusiast, I enjoy supporting new technology that makes motorcycle riders' experiences safer and more carefree. When I'm not traveling to motorcycle expos or attending meetings on Charlottesville's Downtown Mall, I enjoy spending time outdoors with my wife and two children.
The Engineer
Teri
I'm the EE who likes to get involved in a bit of everything, and that is exactly what I get to do at Flash to Open. I work with the team to develop and launch new products, respond to customer concerns, and anything else required to improve the experience of our customers, suppliers, and team. I find entrepreneurship a fun and exhilarating ride. When I'm not having fun with the team, I'm enjoying life with my husband and two teenagers, running marathons, or walking my dog in the woods.
The Marketer
Gena
At Flash to Open, I'm responsible for translating the brand to the public. I manage our website, social media, email, and other marketing programs. When I'm not thinking of the next best way to get our products out there, I work full time as a digital marketer for an agency and run a Youtube channel and blog about beauty and fashion.
The Communicator
Spencer
Thanks for visiting our site! I might have had some part in getting you here. That's my role – I help to communicate the awesome benefits of Flash to OpenTM to everyone I can, including yourself! I love Flash to OpenTM because of the community it has introduced me to. Everyone rides for his or her own reason, and I think it's so cool hearing how people from all different walks of life end up on a bike. When I'm not writing for the blog or posting to social media, I live up in NYC working my way into the music industry!